Levine Management Group, Inc. provides professional, hands-on real estate management expertise for a full range of apartment communities. These consist of but are not limited to conventional housing; affordable multifamily and senior housing including HUD tenant-based and project-based Section 8, Section 42 Low-Income Housing Tax Credit (LIHTC); and other special needs housing programs.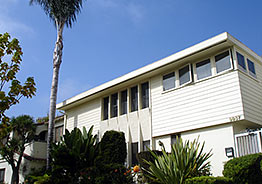 We use our solid foundation of experience and knowledge to effectively manage our many properties. Over the years, LMG has managed in excess of $500,000,000 of real estate from pre-design through the completion of construction and disposition. We have managed in excess of 4,500 residential units throughout Southern California. We have also managed shopping centers, commercial and industrial properties and government-leased facilities.
Our services include:
Comprehensive resident screening
Leasing
Rent collection
Resident services
Advertising
Marketing
Maintenance
Full regulatory compliance with HUD and other government agencies
Accounting and budgeting
Valuation
Capital expense assessments
Due diligence
Our extensive portfolio results in discounted labor and material costs, and our comprehensive preventive maintenance programs help avoid costly repairs. LMG uses the renowned YARDI© property management software for all of our financial and accounting services tailored to meet our clients' individual needs.
LMG has implemented various cost-effective sustainability and conservation measures and will continue to pursue initiatives that are beneficial to the environment.
Our broad-based building experience also gives us an in-depth understanding of all projects from the ground up, a benefit that translates to even greater management flexibility and responsiveness. And if clients decide to place a property on the market, our professional advertising and marketing expertise helps generate increased property demand, and serves as the key to commanding the highest possible selling price.
---
Continue to:
Construction